Polarstone Countertops Rockville, MD | Polarstone Dealer in Montgomery county, Rockville, Maryland
---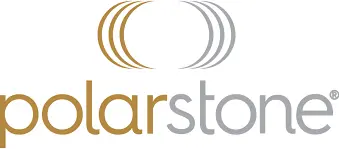 Polarstone quartz countertop surfaces are truly one a kind. Each natural quartz slab has a uniqueness which gives it multiple background colors and varieties of vein colors and distinct flow patterns. Thus each slab is distinct from the next. This is why it is important to combine only slabs of the same batch to get the best match of colors.
Polarstone countertops are produced using a unique manufacturing process to create the beautiful aesthetics that make your kitchen stand out.
Flintstone supplies a wide range of Polarstone quartz surface countertops of varying designs and sizes. Our Polarstone quartz surface countertop is heat and scratch resistant, but they are not scratch and heat proof. It is recommended that you use cutting boards to protect your utensils and the surface of the countertop. You should also avoid placing hot pots directly on your countertop by using heat trivets or pads.
Visit Flintstone's Polarstone showroom in Rockville, MD today to check out various designs of beautiful polarstone quartz surface countertops to make your kitchen a bespoke space.