Cambria countertops Rockville MD | Cambria dealer, Montgomery County, Maryland
---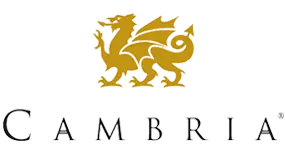 Cambria countertops combines flawless beauty with top-of-the-line performance and unbeatable quality. Cambria offers you the opportunity to turn your dream kitchen into reality. Flintstone supplies you with over 140 breathtaking designs of Cambira countertops in rockville Maryland, to choose from, so you can never go wrong with Cambria.
Cambria is not only built to last but makes your kitchen a truly functional and precious part of your home. No matter the type of design you want for your kitchen, Cambria has everything for everybody to make their dreams possible. At Flintstone, we offer you every design to perfectly complement your décor.
Cambria is a perfect workbench for the kitchen. Whether you want to bake, cook, wash, eat, and every other thing you need to do in your kitchen, Cambria countertops provides a durable surface to perform all your kitchen functions.
Every Cambria countertops is nonporous, food safe, scratch and stain resistant, and maintenance free. All you need to keep it squeaky clean is warm water, soap and a soft cloth.
With an unbelievably diverse option of designs to choose from, you can always trust Cambria to deliver the kitchen of your dreams. Flintstone understands you will only use quality for your projects, and it doesn't get better than the maximum performance, low maintenance, and uncompromising quality of Cambria quartz.